DUI Entry into Canada
Can You Get Into Canada with a DWI?
Americans with a DUI or DWI may be refused entry to Canada if they do not have special permission to enter the country. In general, any foreign national with a criminal record in the last 10 years may be deemed inadmissible to Canada and denied admittance. If they want to be considered admissible again, an American with a DUI has two options.

(1) Canada Temporary Resident Permit:
Temporary Solution. Also called a Canada TRP, this allows someone to enter Canada for a limited amount of time provided they have a valid reason.

(2) Canada Criminal Rehabilitation:
Permanent Solution. This allows someone to enter Canada continually but can't be applied for until 5 years after you complete all probation and other sentencing.

Both of these are very complex legal procedures, and most people retain the services of an experienced Canadian immigration lawyer to help them navigate the process successfully.
To learn more about going to Canada with a drunk driving arrest or conviction, we encourage you to visit CanadaDUIEntryLaw.com which is the biggest online source of free info on the subject.
Can You Go to Canada with a DUI?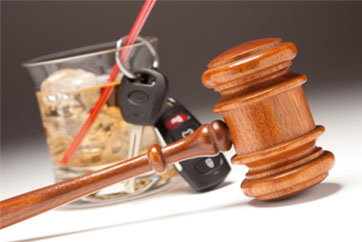 A lot of American citizens incorrectly believe they can go to Canada with a driving-under-the-influence arrest or conviction provided they are not driving. Every week several passengers on the Victoria Clipper ferry between Seattle, WA and Victoria, BC are turned back by Canadian border agents because of DUIs. Drunk driving is only a gross misdemeanor in Washington state, but in the Great White North it's a felony and taken very seriously. Because Canada and USA share their criminal databases, any resident of USA with a criminal record will be flagged at the border.
When you travel to Canada by airplane, you must fill out a CBSA Declaration Card which is presented to border security upon arrival. Border agents can often be tricky, and when they see a DUI arrest or conviction on your record they'll simply casually ask you if you've ever had a DUI. Whatever you do, do not lie to them and tell them no because chances are they are already well aware of your criminal past and not telling the truth will only make the situation worse.
As a general rule, Canada does not permit persons with DUI's to visit. Any travellers who require in-depth information about their eligibility to enter the Canada should consult with an immigration lawyer or phone the Canada Border Services Agency. For more info regarding the process of applying for a waiver, or for frequently asked questions (FAQ) related to other admissibility questions keep reading this page or contact the CBSA. We hope that you have found our DUI Canada entry guide to be helpful; we try to keep this information as up to date as possible.
If you want to learn how to apply for a TRP yourself without help from a lawyer, one good resource is this drunk driving blog which has in depth content about going to Canada with a driving under the influence conviction. The amount of paperwork required for the application is significant however, so be warned that it is not an easy task. In case this website didn't answer all your questions, you can find information about "Canada DUI Entry" by doing a Google search on the topic. Be careful when reading message boards and Internet forums however, as there is plenty of false advice being shared on them.
Some Americans simply cannot understand why Canada can deem someone to be 'inadmissible' and then once they fork over some money for 'special permission' allow them to enter the country without supervision. Canada does not care if you've been caught speeding, intoxicated in public, or have a medical marijuana prescription, but they do care if you've been caught driving drunk as it's an excludable criminal offense. Canadians are not ignorant or rude and welcome most Americans into the country with open arms (after all, US tourists add a lot of cash to the Canadian economy. They simply do not want foreign criminals to enter their country, and technically an American with a DUI fits this description. While it can feel like you're paying a bribe to the Canadian government in order to have the "opportunity" to enter their country - most developed countries require foreigners with a criminal record (yes, that includes a simple misdeamnor DWI) to pay money to visit, as it costs their country money to screen you properly before allowing you to enter.
Canada is slowly relaxing their DUI entry rules, and according to the Canada Border Services Agency the number of Americans denied entry because of a criminal record has gone down drastically in recent years. The CBSA reported that in 2005 there were 9000 US citizens denied entry or removed from Canada because of criminality, but only 4200 in 2013. Although the Police catching someone driving drunk will prevent them from being able to go to Canada unprepared, it really doesn't take much planning to legally be able to visit provided you seek assistance from an immigration lawyer. A DUI will effect a student's ability to receive a Canada study permit, and can also result in a foreign worker losing a Canada work permit. Just because you have a Canada tourist Visa (or any other type of Canadian Visa) doesn't mean that a DUI won't result in you being forbidden to traverse the international border.
The moment you are arrested for a DUI you become criminally inadmissible to Canada. Until you are able to prove that a favorable disposition was reached (such as a court document) you will need a TRP to enter Canada. Depending on the merits of the application a TRP could allow multi-entry admittance for as long as 3 years, which is a great bandaid solution until you are eligible for Criminal Rehabilitation. Flying into Canada with a DUI can result in a foreign national being refused entry at the border and held at the airport until they can be flown home on the next available flight. Since it is the Canadian equivalent law that determines admissibility, it does not matter if your drunk driving conviction was a felony or misdemeanor.
In addition to misrepresentation, reasons for being denied entry to Canada include health grounds, criminal grounds, security grounds, and financial grounds. If a border officer has reason to think you are engaged in acts which breach security, have a criminal conviction from outside Canada, have a health condition that could burder the Canadian health or social services, or lack the resources needed to provide for yourself while in Canada, you won't be permitted to enter the country. If you wish to visit Canada (it's a beautiful country after all), but are concerned that you may be denied entry due to a drunk driving charge, hiring a Canadian immigration lawyer is often the first step to determine your entry eligibility. Even if you have no intention to drive while in the country, Canada will still prohibit you from crossing the border if you have any criminal history on your record including misdeamenour DUI.
At any Canadian port of entry, individuals with a criminal background that wish to enter Canada can request 'Deemed Rehabilitation' for crimes that happened more than 10 years, or 'Streamlined Rehabilitation' provided the crime happened more than 5 years ago and the person has 2 or less convictions on their record. In both cases the person must be able to prove that they have rehabilitated themselves in order to be eligible to enter Canada, and the streamlined option costs $200. If this interests you, here is a guide on how to determine Criminal Rehab eligibility and wait times. If you have ever been refused entry into Canada, attempting to return can be especially nerve-racking. If you have sufficiently prepared however, the anxiety and stress of attempting a 'Canada DUI entry' can be notably reduced!
If you have a DUI and want to improve your chances of successful admission into Canada, the help of a skilled Canadian immigration lawyer is recommended. The application process to gain entry into to Canada with a DUI can be tremendously complex, length and confusing, and the knowledge and expertise of an experienced attorney can really make things easier. Just like Canadians require a US Entry Waiver to visit the United States with a criminal record, Americans with a DUI require either a TRP or Criminal Rehabilitation when visiting Canada.
By far the most difficult aspect of applying for a Temporary Resident Permit is handling all the appropriate documents needed to best convince immigration officials that you are rehabilitated. Not only does the TRP application form require a massive volume of paperwork, there are also suggested but not required documents that can bolster your application significantly. The sheer amount of TRP documents makes it difficult for even extremely organized and analytical people to complete accurately. If you search the Canadian Immigration website, you will notice that the Temporary Resident Permit (TRP) form is not available online like other forms such as the Temporary Resident Visa (TRV) form.
Can I go to Canada with DWI?
If you have any time of a driving while intoxicated conviction, you will not be permitted entry into Canada. It does not matter if the arresting Police officer was since fired, if the DWI was for driving while stoned, or if the offense was for being sedated by prescription medication; a DWI is a crime and Canada requires that you get permission before being allowed to enter their country. If you want to cross the border into Canada with a DUI on record you will need a Temporary Resident Permit or Rehabilitation. It is not fun to be denied entry to Canada and can somewhat complicate future trips across the border, so always plan ahead to ensure you are eligible to fly to Canada with a DUI.
If your TRP does not actually say on it that you can leave Canada without invalidating the permit, attempting to re-enter the country after leaving may be a problem. Re-entry into Canada with a permit that is not good for multiple entries may not be possible, so before you leave Canada always make sure that re-entering will be possible. Any criminal conviction related to driving under the influence of alcohol will exclude a person from entry into Canada, including "DUI under 21" violations and aggravated DUI which is sometimes given to drivers with a Blood Alcohol Content (BAC) of .18% or more. If a person is denied entry to Canada they are given a written refusal notice that often cites section 41(a) of the Immigration and Refugee Protecton Act.
In addition to medical inadmissibility and criminal inadmissibility, non-compliance with Canadian immigration laws can lead to an individual not being allowed into Canada without special permission. If you overstay the allowed amount of time during a previous trip, authorities might not let you back into the country. Overstays are considered very serious by immigration officials, and you can even be deported or forcibly removed from the country for staying too long. Many Americans search the Internet for questions such as can i go to Canada if i have a drunk driving charge, and the answer is almost always yes provided you merit the issuance of a TRP. An experienced legal professional that specializes in DUI entry Canada can help you apply for a TRP that will maximize your chances of being allowed to cross the border.
DUIs can have a variety of names, from Driving While Intoxicated or DWI, to OUI, OMVI, DUIL, DWAI, or DUII. Different states have different terminology for driving under the influence of alcohol or drugs or for being drunk while operating a motor vehicle; but the Canadian equilvalent to all of them is still a Canadian DUI charge which will render the individual inadmissible to Canada due to criminality. Reckless driving charges can also have a number of different names including wet reckless and dry reckless, and the exact language of the statute can determine whether or not the person is eligible to visit Canada or not. Since no immigration laws related to criminal admissibility have changed lately, Canada DUI entry 2016 will remain the same as the prior year at least initially.
Crossing Canadian Border with Criminal Record
In 2016, CBSA agents were given increased access to criminal databases making it easier for them to identify foreign criminals crossing the border. Previously, it was fairly common for citizens of the United States to get into Canada with a drunk driving charge. As of 2016, however, the chance of an American being denied entry because of a criminal record is far greater than in years past. When a visitor's passport is scanned at the border, the likelihood of a criminal record being detected is significantly higher now, so it's important to consider applying for a Canada Temporary Resident Permit or Criminal Rehabilitation if you're inadmissible due to criminality. Even though a DWI is not as serious a criminal offense as murder or armed robbery, it can still cause major problems at the Canadian border. Attempting to cross the border while criminally inadmissible to Canada is not a good idea unless you have obtained special entry permission.
DUI Canada Express Entry
The new Canadian Express Entry system makes it easier than ever to immigrate to Canada as a skilled worker, but foreigners with a criminal record can be ineligible to participate if they are considered criminally inadmissible to the country. Not only do people with a drunk driving arrest or conviction risk being denied at the Canadian border, they risk having their Canada immigration application rejected. Even a valid Canadian work permit or permanent resident card isn't necessarily enough to ensure entrance with a criminal record, only a Temporary Resident Permit or Rehabilitation can officially overcome inadmissibility due to criminality.
Border Denials vs Removal Orders
In order to be recognized domestically as a distinct foreign national with a legitimate reason to pursue a Temporary Resident Permit, you must establish with CBSA agents that your reason for entry is justifiable. Residents of the United States who engage CIC staff for a TRP without an excellent excuse may be condemned for their actions and refused entrance. Even if you avoided a conviction via a pre-trial intervention program, the CBSA can still deny you admittance under the IRPA and Canadian citizenship act. Removal orders only apply to foreigners living in the country illegally, which rarely applies to Americans with a DUI who simply wish to visit Toronto, Montreal, Vancouver, or another major northern city. Felons can have a particularly difficult time crossing the border into Canada since people with a felony on their criminal record are never deemed rehabilitated by time.
Can you go to Canada if you have a criminal record? It's a common question, especially amongst residents of USA who have a misdemeanor impaired driving arrest or conviction in their recent past. Although the United States of America does not take DUI, DWI, OVI, or other alcohol related driving violations very seriously, Canada does and routinely denies entry to foreigners with them since they are technically inadmissible due to criminality. Non-Canadians who attempt to cross the border with a felony can even be refused admittance dozens of years later since felons never qualify for deemed rehabilitation. When retaining the services of a licensed attorney north of the border, always make sure he or she practices immigration law and has suitable experience representing US residents applying for Temporary Resident Permits, or other entrance permits such as student visas or work permits.
Which Form Do I Need - Temporary Resident Permit or Temporary Resident Visa?
Every visitor to Canada that is from a country that is not "visa exempt" requires a Temporary Resident Visa (TRV) in order to cross the border into Canada. If you are not sure whether or not people traveling with a passport from your country need a visitor visa in order to enter Canada, check out the CIC website guide here. Residents of the United States of America and other wealthy countries such as United Kingdom, Norway, France, Germany, Australia, and Italy do not need a visitor's visa in order to visit Canada. If a person that does not need a TRV to enter Canada is criminally ineligible for entry to the country, however, they will need a TRP to overcome this issue. Both the Temporary Resident Visa and Temporary Resident Permit are almost the exact same form, the difference is the visa let's you enter Canada as a visitor, while the permit let's you enter Canada as a criminal. If someone requires a visa and is criminally inadmissible they will need both a TRV and a TRP in order to successfully get past border agents.
In addition to DUI and DWI, there are several other abbreviations that are used for impaired driving charges. Some of the more popular are OVI, which stands for operating a vehicle impaired, and DWAI which stands for driving while ability impaired. DUID stands for driving under the influence of drugs, and is becoming increasingly popular now that marijuana is starting to get legalized in the United States. In response to the increasing decriminalization and legalization of weed in America, the Police are innovating their drug-detection tactics in an effort to stop stoned driving. A breath test to detect pot is currently being developed at Washington State University, and the Police are already using roadside saliva tests as well as blood screening to detect if a driver has five or more nanograms of THC per milliliter of blood (the legal point of cannabis intoxication).
Can You Go to Canada If You Have a Criminal Record?
Some criminal convictions can render a foreign visitor criminally inadmissible to Canada, while others may not. Under Canada's immigration laws, admissibility is determined by the Canadian law a conviction from another country is most equal to. If a foreign conviction equates to a summary offense in Canada, such as possession of a small amount of marijuana, the visitor may be found admissible and permitted to cross the border. If a foreign conviction equates to an indictable offense, however, the visitor could be found to be inadmissible due to criminality and refused entrance.
The most common type of crime in the United States is driving under the influence of alcohol (DUI) or driving while intoxicated (DWI). The equivalent DUI law in Canada is a "hybrid", meaning it can be either a summary offense or an indictable offense depending on the situation. Because it's possible for a DUI in Canada to be an indictable offense, drunk driving has the potential to be an excludable offense for travelers to the country. Visitors to Canada from the United States and other countries can overcome an excludible offense such as DUI by obtaining a Canada TRP.
Does Reckless Driving Make You Inadmissible to Canada?
In many states such as California, New York, Washington, Florida, Ohio, Illinois, and Texas, many first offense drunk driving charges are plead down to wet reckless driving. This is a significant reduction from a full drinking & driving conviction, but still causes a person to be non-eligible for entrance to Canada. The Canadian equivalent of a wet reckless is still an indictable offence, and consequently anyone that has one that has not been expunged may be denied entry to Canada. Whether you are a flight attendant, a musician, an actor, a pilot, or an oil executive who needs to visit the tar sands, overcomining a criminal record is a must if your conviction is less than 10 years old.
If you have a dry reckless driving charge, you may still be allowed entry into Canada but should speak with qualified legal counsel first. A wet reckless, however, implies alcohol was involved in the violation and can definitely cause you to get refused at the border. In addition to DUI and DWI, other drinking and driving offenses such as DWAI, OVI, OWI, DUII, and DUID or DUI drugs can also result in a denial of entry from Canada border security. Impaired driving convictions can even make you ineligible for a NEXUS card, and can block you from participating in other immigration programs such as Federal Skilled Worker (Canada Express Entry 2016) and Permanent Residence (Canada PR Card). People with DUI that are entering the country should always be honest with immigration officials, as a rejection at the border is always better than 3 year ban from Canadian soil.
Why do People Travel Internationally?
There are innumerable reasons why citizens of the United States travel north of the border. One of the most common scenerios that requires an America to fly into Toronto, Montreal, Vancouver, or another major Canadian city is business travel. The two nations are best friends and do an extensive amount of business across the border, and many professionals from New York City, Chicago, Seattle, San Francisco, Los Angeles, and Houston are periodically scheduled for meetings north of the border. Tourism, including skiing, fishing, and hunting, is another major reason for people to fly into a Canadian airport. As of early 2016, the USD is worth almost $1.38 Canadian which makes it cheaper than ever to party in Montreal or go snowboarding in Whistler. Getting into Canada with a criminal record can be difficult, however, so it's crucial to start planning in advance of your trip so you don't get rejected by immigration officials working the border.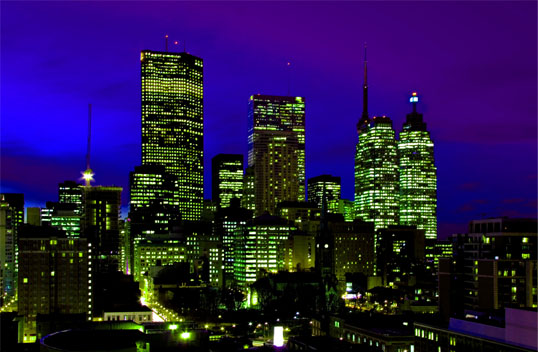 Canada Temporary Resident Permit Lawyer
Let's say you own a luxury Germany automobile such as a Porsche or Mercedes-Benz, are you going to have it maintained by a regular mechanic or are you going to take it to a garage that specializes in your type of car? This is the same reason why it's commonly suggested for visitors with a criminal record to retain the services of an attorney that has experience with Temporary Resident Permits. A Canadian immigration lawyer that practices all types of immigration law is equally qualified to do the work, but may not be as familiar with the tricks of the trade specific to DUI entry. How can a lawyer that does investor immigration, skilled worker immigration, spousal sponsorship applications, student visas, and helps refugees travel to the country know the ins and outs of criminal inadmissibility as well as a professional that focuses entirely on that one niche? There are many complicating factors such as diversion programs, plea deals, and unpaid fines which can officially delay the completion sentencing. Lawyers that spend their entire day helping foreign nationals cross the Canadian border with a DWI will often be better prepared to handle these types of complex cases.
A person can receive a border refusal after flying into Toronto, Vancouver, or another Canadian airport, because of drinking and driving violations that are not classified as DUI. A DWI, OVI, DWAI, OWI, OUI, or DWUI can all potentially render a foreign national inadmissible to Canada due to criminality. Wet reckless driving can also generate problems at the border, as can DUI diversion and suspended sentencing programs since an individual does not become admissible again until completion. Once a criminal record is expunged a person should be eligible to cross the border again, but documentation may be required in order to prove admissibility.
Crimes that equate to a summary offense in Canada, such as public intoxication or possession of marijuana, can also render an American criminally inadmissible to Canada if he or she has multiple violations on their record. It may be possible to become "deemed rehabilitated by time" after only five years (instead of ten years) in situations where the crimes rendering you inadmissible do not equate to an indictable or hybrid offense in Canada.
Canada's new impaired driving laws, scheduled to be enacted as early as summer 2018, could make crossing the border with an impaired driving offense even more challenging for Americans. When researching Canadian DUI entry professionals, always remember that only a lawyer who is licensed to represent clients with Immigration Canada can be an official representative when applying for a Waiver or Rehabilitation.